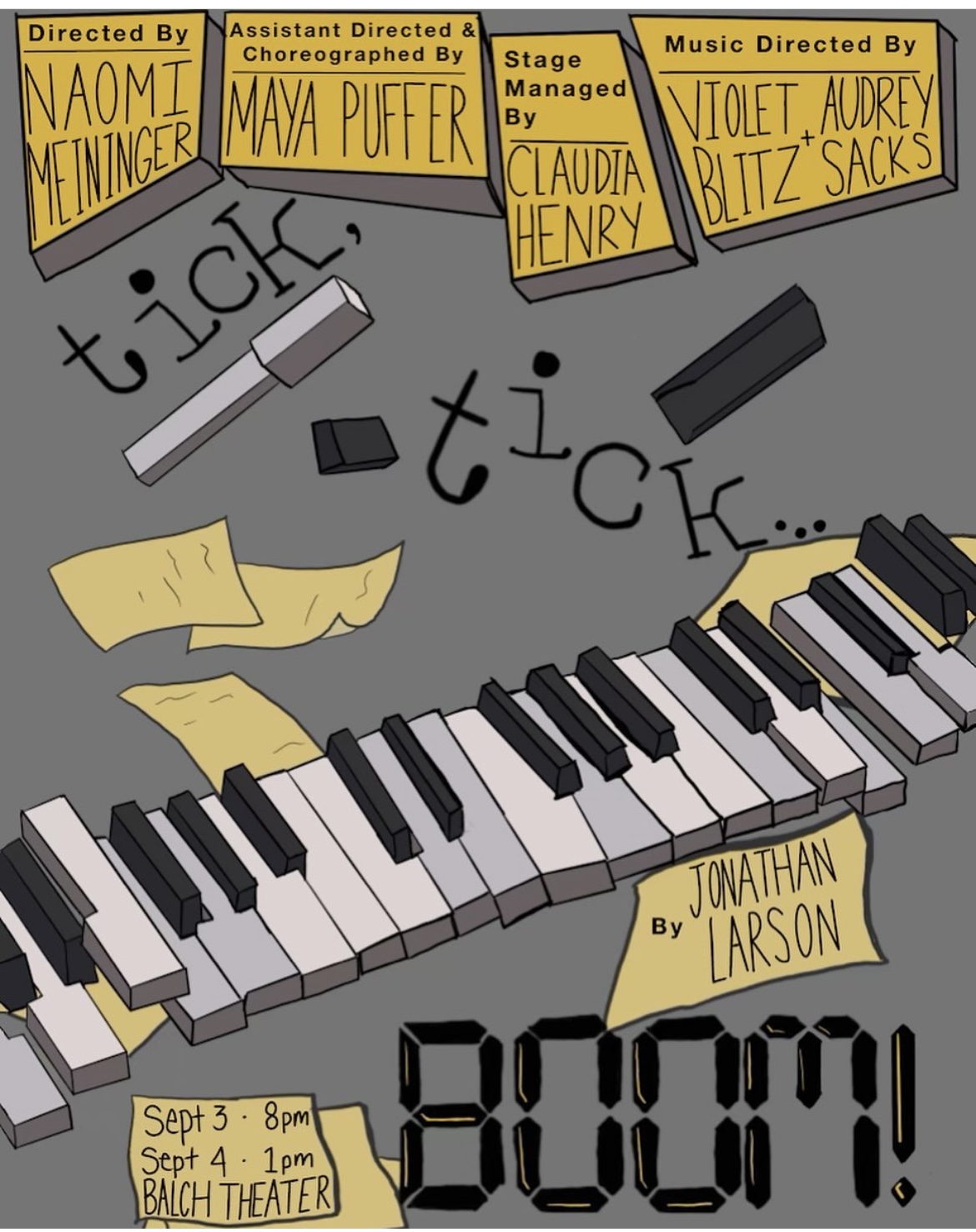 Tick,Tick...Boom!: Directorial Debut
Throughout my time at Tufts I have been an avid member of the theater community. In Summer 2023, I was fortunate enough to have the opportunity to direct a production! We rehearsed about 3 times a week, scheduling around work and other summer commitments. I am so proud of what we have accomplished. Pictures to come!
My previous Tufts credits include The Lightning Thief: The Percy Jackson Musical (Costume Designer), Lizzie (H&M Designer), The Addams Family (Grandma Addams), Into the Woods (H&M Designer), and Falsettos (Deck Stage Manager).
Program
Bright Young Women: Feminism and Gender Representation in Disney
Tufts has a program called the ExCollege where undergraduates can teach classes on a topic of their choosing. I've always had a fascination with Disney's complex legacy. My inspiration for the course came from the line in "Part of Your World" from The Little Mermaid where Ariel sings "Bright young women, sick of swimmin', ready to stand." The juxtaposition of these words against the plot of the film started to make me think more deeply about the role Ariel and other Disney Princesses play in their feature films. In turn, this course was born.
One of the coolest moments of the course was coordinating Susan Egan, the voice of Meg in Hercules, to speak to the class!
Syllabus
Interview About Course